Our Philosophy
We believe in employing a consistent investment process that incorporates quantitative and qualitative inputs to generate ideas and construct high conviction portfolios, where we get suitably rewarded for the risk we undertake. At Nikko AM, we see ourselves as capital allocators and we intend to continue our efforts to provide the capital needed for issuers to implement a sustainable transition programme. As investors, we have a unique opportunity to identify risks, engage with issuers and build relationships that can influence positive sustainable change. We believe it is our responsibility to create innovative products and strategic partnerships across the capital market structure to establish pathways for meaningful flows into sustainable investments.
ESG Implementation
ESG is considered across all our products. In the investment process, ESG is applied at the screening and research stage and at the portfolio construction stage. The scale and manner that ESG is integrated depends on investor-specific product expectations.
For example, our Global Green Bond strategy strictly invests in green bonds from global AAA-rated sovereigns, supranationals and agencies (SSAs) with the strongest sustainability credentials, such as the World Bank, the European Investment Bank, and KfW.
Another example is our Global Credit strategy. While most of our experienced analysts work with a best practice list for corporate governance, built on many years of experience in credit investing, it sometimes is more challenging to ensure that the environmental and social aspects of a business align with every one of our investors' wishes. However, we take guidance and strive to do our best to make sure they meet the standards set out by the UN PRI. Corporate governance assesses mostly general management quality, which has a direct impact on the company's performance, while environmental and social analyses tend to capture risks and opportunities linked to a specific industry or region. The investment team works hard to deliver a portfolio that is accountable to the ethical and social values of an increasing number of institutional clients. European asset owners, in particular, require that their values are reflected in their portfolios, alongside their performance goals.
Four steps of our ESG implementation framework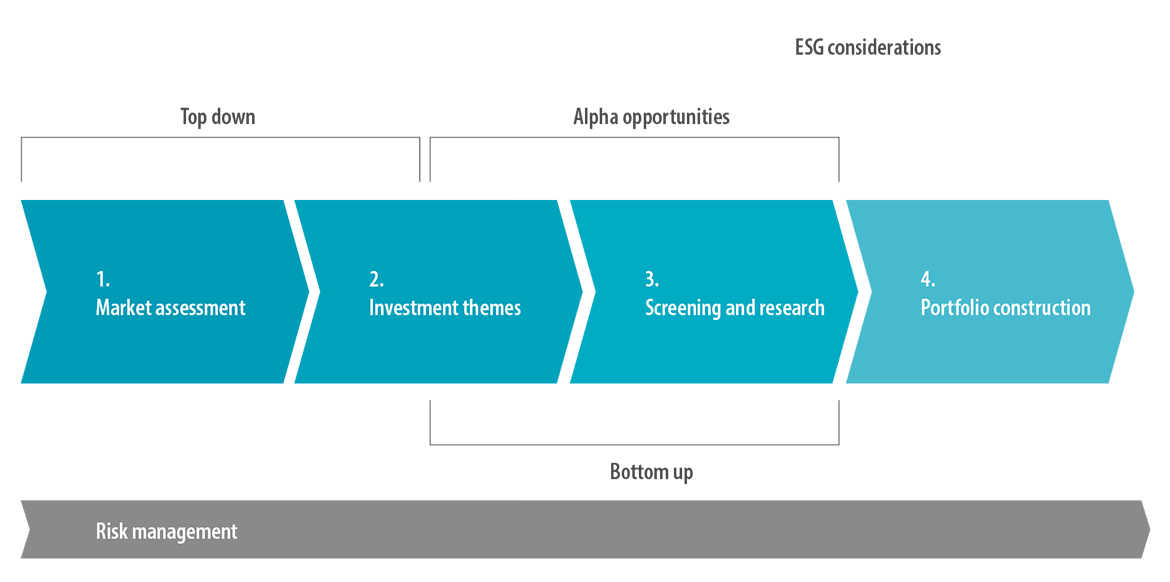 Back to Sustainability