Innovation comes naturally.
Global perspectives with Asian DNA.
As a global asset manager with Asian DNA, we transform intelligent insights into innovative investment opportunities.
Across major financial centres, our investment teams partner with diverse clients to successfully navigate evolving financial markets.
By being innovative, we stay ahead of the market, ahead of the competition. By being progressive, we add value for our investors.
– HIROSHI YUMURA, Quants/AI Development Group Manager & Global Fixed Income Department Portfolio Manager
Progressive Solutions
Our business is built on our capabilities to provide pioneering solutions that meet with investors' diverse goals.



Note: The Nikko Eco Fund is only available to investors in Japan.
In 1999, we launched the Nikko Eco Fund, the first socially responsible fund in Japan. This was followed by our introduction of the first Japanese ETF in 2001. These were the precursors of more trailblazing and innovative solutions from Nikko AM.


Note: The ex Japan REIT ETF is only available in countries where it is registered. The China A Shares Equity fund and the Global Robotics Equity Fund are only available to investors in Japan.
* Based on Nikko Asset Management's research
Our core capabilities


We are deeply aware of our fiduciary responsibility to our clients, and this is at the forefront of all we do.
We combine a rigorous risk-management framework with a drive for exceptional performance.
– OLGA BOBROVA, Global Head of Client Services
Performance
With a rigorous risk management framework and research-driven culture to guide our investment decisions, we strive to generate sustainable outperformance for our clients.
AUM USD 214.1 billion*
*Nikko AM Group AUM as of 31 Mar 2019.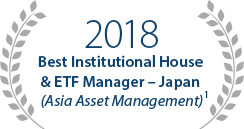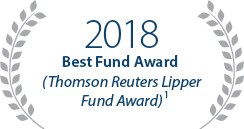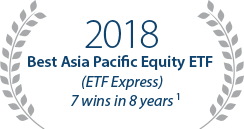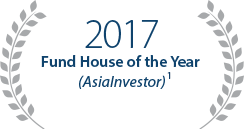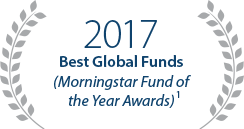 1Awarded to Nikko Asset Management Co., Ltd.
We are committed to draw on our diverse knowledge and expertise to advance the common goal of meeting the needs of global investors.
– TANUJ DUTT, Senior Portfolio Manager, Global Multi-Asset
Global Citizen with Asian DNA
With over 840 staff of more than 30 nationalities conducting business across 100 markets, Nikko AM owns a unique vantage point to see the world like no one else.
We leverage our global perspective and Asian DNA to help our clients navigate dynamic investment markets.
By sharing investment intelligence across geographies and sectors, we are able to provide unparalleled insights that help us develop innovative investment strategies.