The Nikko Asset Management World Bank Green Bond Strategy is a Socially Responsible Investing (SRI)/Environmental, Social and Governance (ESG) strategy investing in securities that finance projects helping in mitigation and adaption to climate change. The strategy invests primarily in AAA World Bank bonds, one of the strongest global institutions with the highest AAA credit rating held for more than 50 years. The strategy provides investors access to World Bank Green Bonds, through a long-standing diversified and actively managed portfolio.
Our Philosophy
"Investing primarily in World Bank Green Bonds, to help mitigate global climate change in developed and emerging markets, while seeking to provide capital gains and income over the mid to long term."
Approach
Developed in collaboration with World Bank
Invested in World Bank AAA rated bonds typically yielding 20 bps higher than developed market Sovereign bonds
Invests in Developed (DM) and Emerging Markets (EM) currencies the active management around a 50/50 neutral position
Ethics
Proceeds directly invested in green projects helping to mitigate and adapt to climate change
Pure green solution, environmental aspects independently operated by World Bank
Independent project screening, verified by a third party source (CICERO)


Our Team
The Lead Portfolio Manager, Steve Williams, sits within the wider Global Fixed Income team based in London. The team consists of 10 investment professionals with an average of 13 years of investment management experience.
The London team has significantly broadened over time to support the strategies' growth and cater to institutional portfolios. One of our biggest advantages is the fluid interaction across these four categories and the ability to execute decisions quickly, once a team decision has been made.

Our Process
A consistent 4 Step investment process which incorporates quantitative and qualitative inputs, engaging the team in a collaborative process to generate ideas reflected in high conviction duration, currency, credit and yield curve calls to construct a green bond portfolio.

Embedded Risk Management
Ongoing risk management is integral to the entire investment process with constant dialogue between our investment and independent risk management teams in ensuring that risks are identified, evaluated, monitored and mitigated.

Our Edge
Proven Track Record
The Nikko AM World Bank Green Bond Strategy's foundation is built not only on the investment team's experience managing multi-currency bond strategies but also on the long standing collaborative relationship the firm has with the World Bank dating back to 2007.
Investment Focus
Nikko AM's investment team has no input into setting and or executing the "green" component of this strategy. It is this very impartiality which strengthens the product as a whole for the end investor. Unlike some of their peers, the investment team can focus their energies on what they do best – analysing and investing in global currency and bond markets.
Investment Team
Fluid interaction across the investment team and the ability to make decisions promptly. By working in an open environment, the team works in close proximity and ideas don't get lost waiting for an Investment Committee decision at each level.

Green Bond Market
There are many different Green Bond issuers and proceeds are used for a broad range of applications
World Bank Green Bonds represent the 'gold standard' of greenness
Green Bond Investment Universe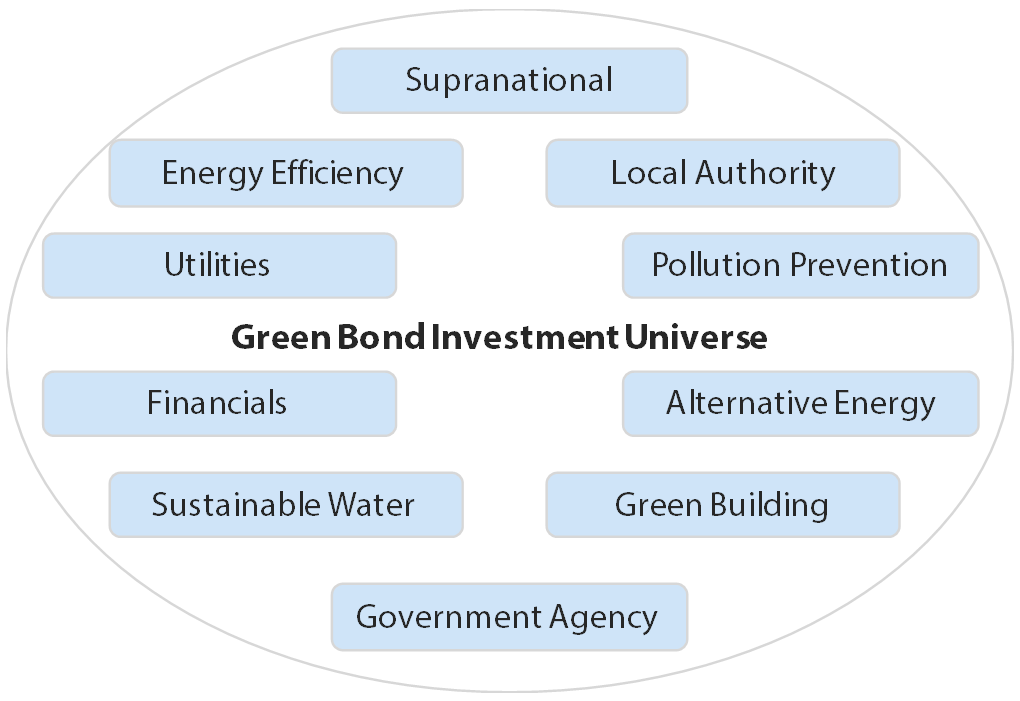 Example of the Scale of Green Bond Purity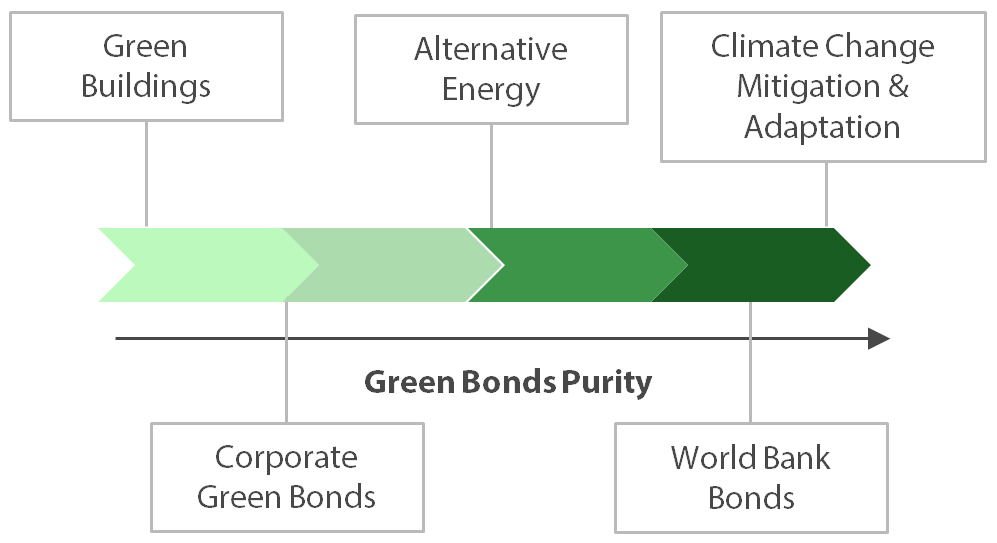 World Bank Collaboration